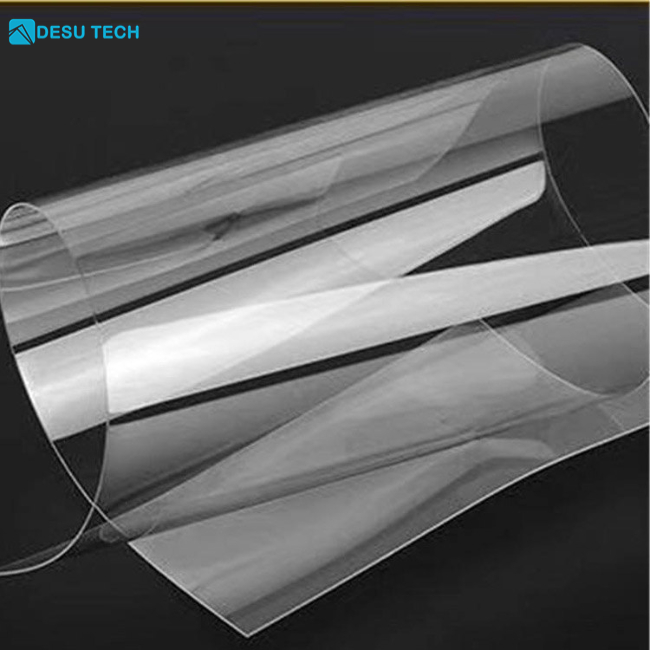 Specification
Product name: Antistatic Pet Plastic Sheet
Brand: DESU
Origin: Shanghai, China
Width: 300-1400mm
Thickness: 0.2-2.0mm
Weight: 50-150kg/roll
Shape: Roll/Sheet
Color: Transparent / Custom color
Surface resistance: 109 to 1012Ω/sq
Molding Process: Vacuum forming
Application: Packing electronics chip
Introduction product
Antistatic PET plastic sheets are commonly used for packing electronics chips. Using an antistatic PET plastic sheet can be beneficial in preventing static electricity damage. PET (polyethylene terephthalate) is a common thermoplastic polymer that offers good mechanical properties and transparency.
To create an antistatic on the PET plastic sheet, an additional treatment or coating is typically applied. This treatment involves incorporating conductive additives into the PET material or applying a thin layer of antistatic coating on the surface. These additives or coatings help dissipate static charges and prevent them from building up on the plastic sheet.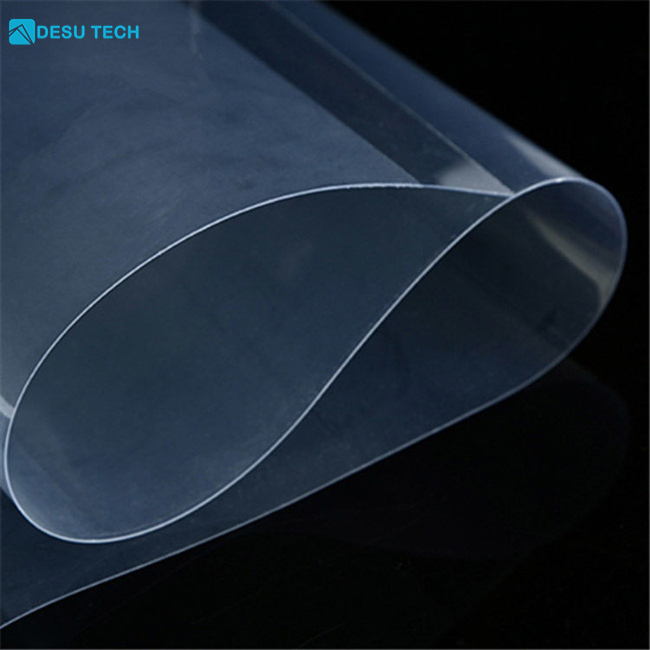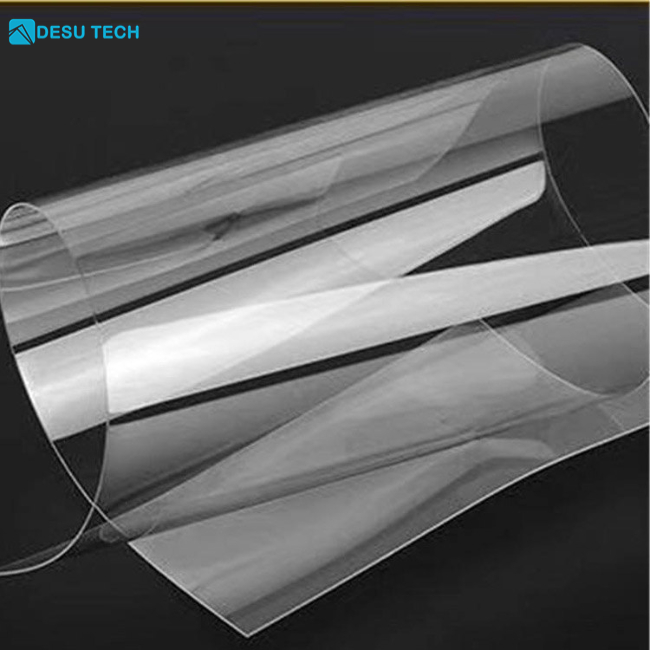 Matters needing attention
Antistatic PET plastic sheets are commonly used in the electronics industry to package sensitive components such as chips, integrated circuits and electronic devices. The antistatic properties of the sheet ensure that any static charge generated during handling or shipping is quickly neutralized, thereby minimizing the risk of chip electrostatic discharge (ESD) damage.
When choosing an antistatic PET plastic sheet for packaging electronic chips, please pay attention to the following factors:
Surface Resistivity: Look for sheets with a low surface resistivity, usually measured in ohms per square. The lower the resistivity, the more pronounced the effect of dissipating static electricity.
Thickness: Choose an appropriate thickness to provide adequate mechanical protection for the chip while still maintaining flexibility and ease of handling.
Transparency: Make sure the plastic sheet is transparent so that the packaged chip can be visually inspected without opening the package.
Compatibility: Verify that the antistatic sheet is compatible with the specific packaging requirements for electronic chips. It should be able to be easily shaped or cut into the desired shape and size.
Quality and reliability: Consider the reputation and reliability of the manufacturer or supplier to ensure consistent antistatic performance and high quality production standards.
Manufacturer introduction
Desu Technology (Shanghai) Co., Ltd. is an enterprise specializing in the production of thermoformed plastic sheets. Located in Nanhui Industrial Zone, Pudong New Area, Shanghai, China, it covers an area of more than 10,000 square meters.
It mainly produces and sells PET, APET, GAG, PETG, PS, PP, HIPS, PVC and other rigid plastic sheets and coils. It has a number of advanced plastic sheet production lines with an annual output of more than 10,000 tons.
We can provide you with personalized customization services according to your needs, and customize Antistatic PET plastic sheets of different sizes, thicknesses and materials for you.
If you are interested in our products, please leave us your specific needs and contact information. Our sales manager will contact you later and give you suitable suggestions and quotations. We look forward to your inquiry.