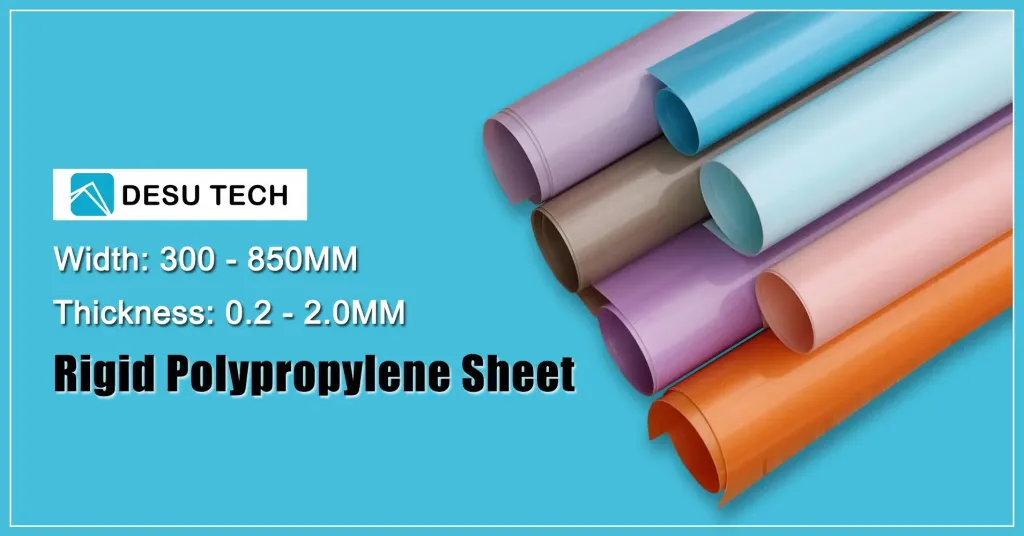 ---
Desu Technology (Shanghai) Co., Ltd. is a professional rigid PP (polypropylene) sheet roll manufacturer located in Shanghai, China. We produce all kinds of PP sheet rolls, especially antistatic and coated conductive sheets. DESU plastic sheets are exported to the global market. At present, we have established trade relations with dozens of countries and regions.
---
Product Specifications
| | |
| --- | --- |
| Product Name | PP Sheet, Polypropylene Sheet, Rigid PP Film. |
| Composite Type | PP/EVOH/PE, PP/EVOH/PP, PP/PE, etc. |
| Shape | Roll/Sheet |
| Thickness | 0.2~2.0mm |
| Width | 300~850mm |
| PP Roll Diameter | ≤38 inch |
| Packing | PE film inside + kraft outside+pallet (paper tube diameter: 76mm, thickness: 10mm) |
| Quality | 100% virgin |
| Color | Clear, Natural, Black, White, Color, Customized according to needs. |
| Surface Treatment | Matte, Glossy, Flocked. |
| Performance | ESD: Anti-static, Conductive, Static dissipative. Corona; Printing; Coating; EVOH; Waterproof; etc |
| Processing technology | Thermoforming Vacuum Blister Forming, Die cutting. |
| Hardness | Rigid / Semi-rigid |
---
Color Selection of PP Sheet
Product Introduction
Polypropylene sheet is a polymer formed by addition polymerization of propylene. It is a colorless, odorless, non-toxic, and translucent solid substance. Polypropylene particles are dyed, plasticized at high temperature and extruded into polystyrene sheets. PP sheets have chemical resistance, heat resistance, electrical insulation, high-strength mechanical properties and good high wear-resistant processing properties. PP sheet has high transparency, good barrier properties, low density, non-toxic and hygienic, and can be recycled. It will not produce toxic and harmful gases when heated or burned, does not harm human health, and does not corrode equipment. It is a new type green environmental protection packaging materials.
---
Physical and Chemical Properties
| | |
| --- | --- |
| Melting temperature | 130°C |
| Typical injection temperature | 32-66 °C |
| Heat distortion temperature | 100°C (under 0.46 MPa pressure) |
| Tensile strength | 32 MPa |
| Flexural strength | 41 MPa |
| Specific gravity | 0.91 |
| Shrinkage rate | 1.5-2.0% |
---
Chemical structure of PP material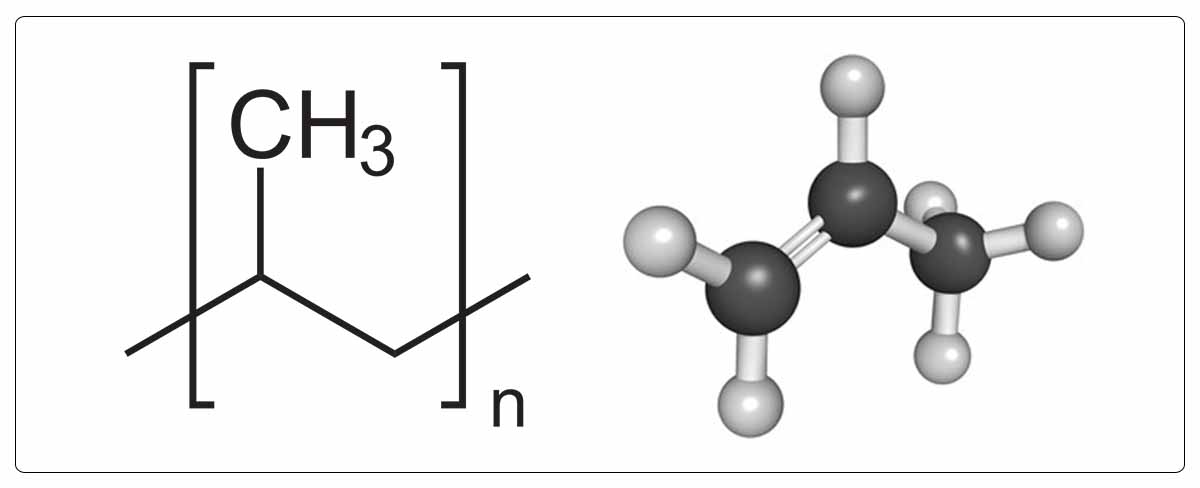 Product Features of PP Sheet
Diluted alkalis and acids do not react with PP, which makes it an ideal container for this type of liquid.
PP is elastic within a certain range of deflection, and will undergo plastic deformation without cracking in the early stage of deformation, so it is usually regarded as a "tough" material.
PP retains its shape after a lot of twisting and bending.
PP material has high resistance and is an insulating material.
It can be made into a transparent color, but it is usually made into a natural opaque color with a certain color transmittance.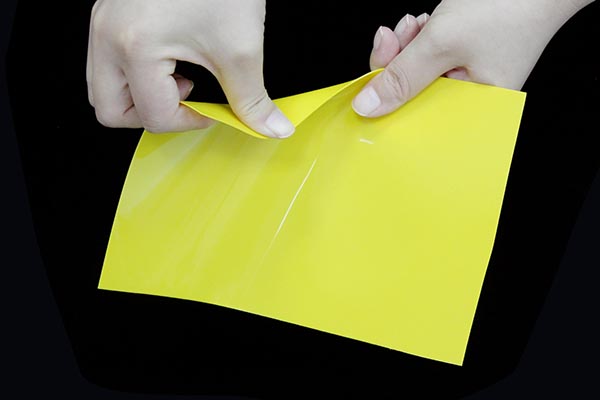 ---
Polypropylene Sheet Thermoforming Vacuum forming
Polypropylene thermoforming is a lower-cost, efficient way to manufacture large plastic goods and components. Vacuum forming is the simplest method of polypropylene thermoforming. Once the plastic is heated and fitted around the custom tool, a high-powered vacuum removes air and draws the plastic more tightly against the tool. This method is best for plastic components that don't require sharp edges, defined corners, or intricate details, such as food trays, electronic product trays, stationery packaging, cosmetic packaging, etc.
---
Applications of PP Sheet
PP sheets have made our lives more changes and improvements, and made our lives more convenient. PP products are common in our lives, and PP sheets are used in a wide range. There are many products made of it in our lives. It can be made into various products through secondary processing such as thermoforming, which are mainly used for packaging of food, medicine, medical equipment, etc. It can be used for food packaging such as processed jelly boxes, dairy packaging boxes, fast food boxes, cold drink containers, trays, microwave appliances, etc.; processed into blister can be used for the packaging of solid preparations such as pharmaceutical tablets and capsules.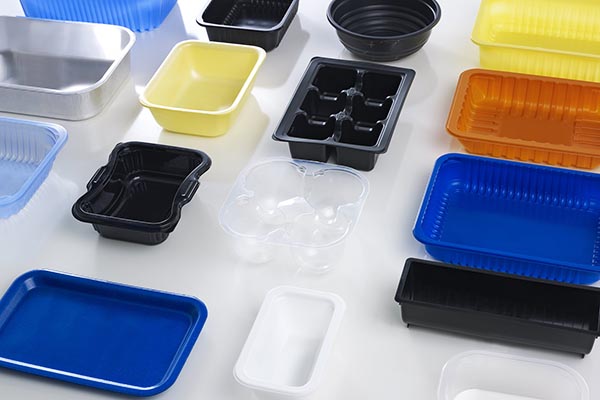 ---
PP Sheet Factory
DESU Plastic has 4 rigid polypropylene sheet production lines with international advanced equipment, with a factory area of more than 10000 square meters, more than 100 production workers, a monthly output of 3,000-5,000 tons, and a maximum storage of more than 10,000 tons.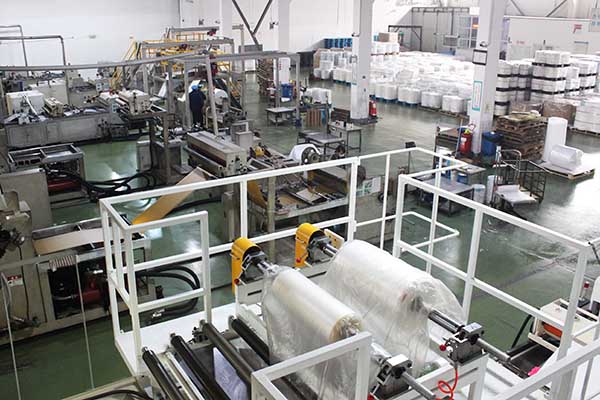 ---
Quality Inspection
DESU TECH implements strict quality inspection procedures. All pre-production products must undergo professional quality inspections, and samples will be kept. Ensure that the delivered products meet the customer's production needs.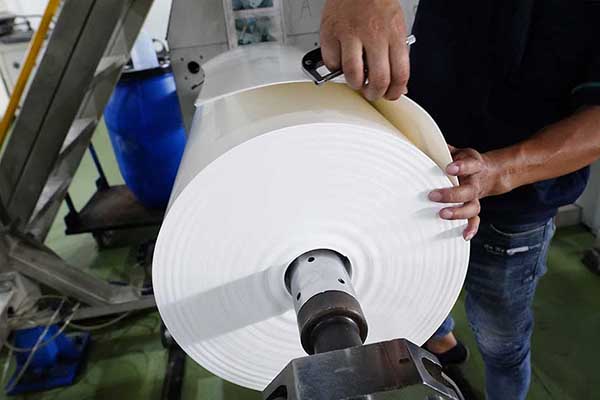 ---
Fast delivery
DESU PP sheet rolls can generally be produced and delivered within 7-15 days. The geographical advantage of being located in Shanghai and close to Ningbo greatly facilitates transportation and enables our products to be delivered to customers quickly.
---
Purchase Notice
| | |
| --- | --- |
| MOQ | 5 tons |
| Payment methods | T/T, L/C, D/P, D/A, O/A, Western Union, MoneyGram, Cash. |
| Monthly production | 3000-5000 tons |
| Delivery time | 7–15 days |
| Port | Shanghai\Ningbo |