Enterprise Introduction
Desu Technology (Shanghai) Co., Ltd. is an enterprise specializing in the production of plastic sheets. It is located in Nanhui Industrial Zone, Pudong New District, Shanghai, covering an area of more than 10,000 square meters. It mainly produces and sells rigid plastic sheet rolls such as PET, APET, GAG, PETG, PS, PP, HIPS, PVC, etc. It has several advanced plastic sheet production lines with an annual output of more than 10,000 tons. These products are mainly used in packaging industries such as electronics, food, cosmetics, medical treatment, hardware tools, printing, etc., especially in the field of thermoforming.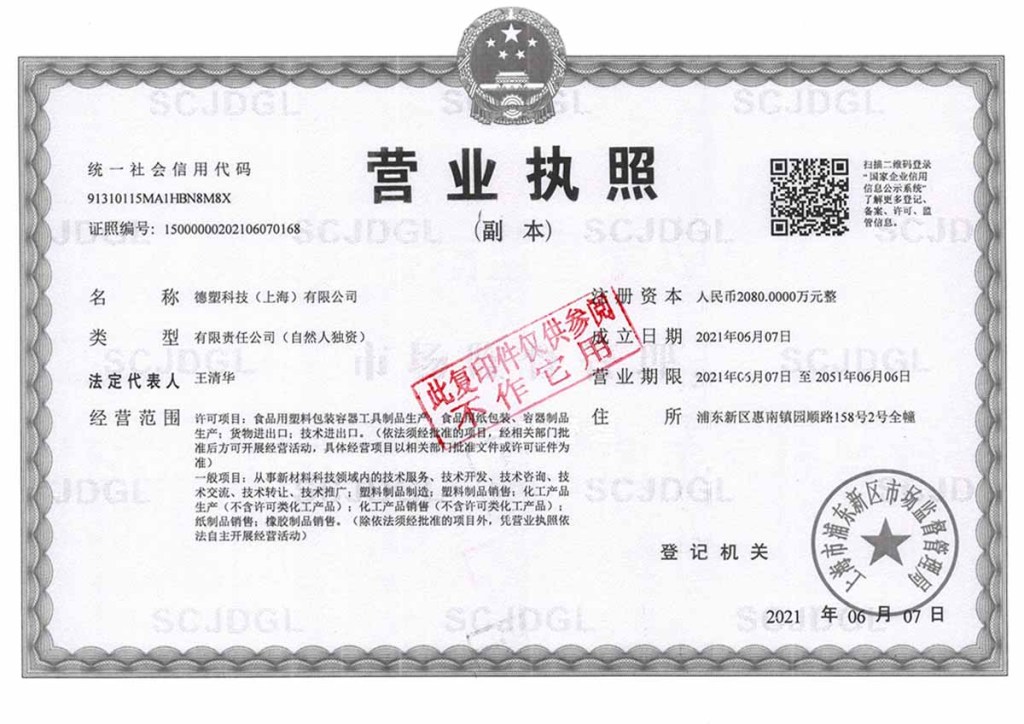 ---
DESU Factory
DESU factory is located in Shanghai Pudong New Area, where transportation and shipping are convenient. The new factory was established in 2021. It is a completely modern factory with reasonable planning, clean and tidy plants, and spacious roads.
---
High Efficiency Production
DESU factory production line adopts international advanced technology, machinery equipment and management system are at the first-class level in China, which can meet the production needs of different vacuum blister materials, while achieving high efficiency, high yield and high quality.
Dust-free workshop: Ensure a high degree of cleanliness and pollution.
PLC remote control system: Programmed control to avoid manual errors, save manpower and reduce costs.
24-hour fully automatic production line: Online testing equipment-daily output of 140 tons, product source guarantee.
A variety of online and offline testing equipment: 100% to ensure product quality.
---
Quality and integrity
All of our product quality managements are complied with ISO9001-2008 Quality Assurance Certificate, GRS Scope Certificate, and SGS Quality Assurance Certificate. We always apply the principle of "customer first, satisfaction service", to provide comprehensive cooperation experiences, and also to ensure the product quality at the highest level for our clients. Our company has set up and maintained long-term cooperation relationships with customers all over the world. We sincerely welcome customers and friends, who have interest in further collaboration, to come visit us and explore a brilliant future together.
---
Sales Team
DESU not only has its own factory, but also has a professional sales team that has been serving the export business. We actively explore the international market to export our products to more countries and regions, promote the development of the local economy, and facilitate the lives of the people there.
---
Certificate
DESU has won many certifications such as BRC, BSCI, COS, FAMI-QS, FSC, GB, GMP, GSV, HACCP, ISO/TS16949, ISO10012, ISO13485, ISO14001, ISO14004, ISO14010, ISO17025, because of its advanced production technology and management system. ISO17799, ISO22000, ISO9001, ISO9002, OHSAS18001, OHSMS, SA8000, TL9000, CB, CE, FDA, RoHS, Test Report, MSDS.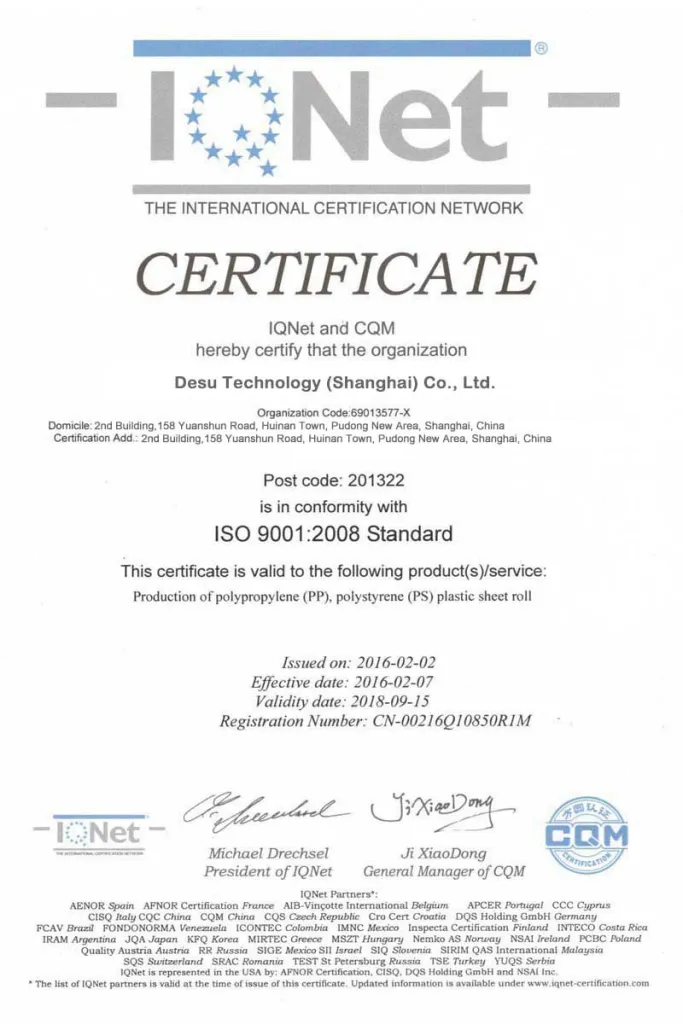 Contact Us