---
The HIPS (High Impact Polystyrene) sheet produced by DESU has uniform thickness, good rigidity and easy processing, and is especially suitable for thermoforming packaging materials. We have advanced HIPS sheet production lines and professional technical personnel, which can meet various customized needs of customers.
---
Specification
| | |
| --- | --- |
| Item | High Impact Polystyrene Sheet Roll, HIPS Plastic Sheet, Rgid HIPS Film |
| Brand | DESU |
| Origin | Shanghai, China |
| Width | 300~850mm |
| Thickness | 0.2~2.0mm |
| Weight | 50-150kg/roll |
| Shape | Roll/Sheet |
| Material | 100% virgin |
| Color | Black, White, Color, Natural, Transparent, Translucent. |
| Performance | Conductive, Antistatic, EOVH High barrier |
| Surface treatment | Matte, high gloss, flocking, etc. |
---
Product Introduction
HIPS (High Impact Polystyrene) sheet is an impact resistant polystyrene product produced by adding polybutyl rubber to polystyrene. This polystyrene product connects polystyrene and rubber particles by adding micron-sized rubber particles and grafting them together. When subjected to an impact, the tip stress of the crack propagation will be released by the relatively soft rubber particles. Therefore, the crack propagation is hindered, and the impact resistance is improved. In addition to its excellent impact performance, it also has most of the advantages of PS, such as good rigidity, easy processing, high product gloss (gloss 85%) and easy coloring, but its tensile strength and transparency are reduced.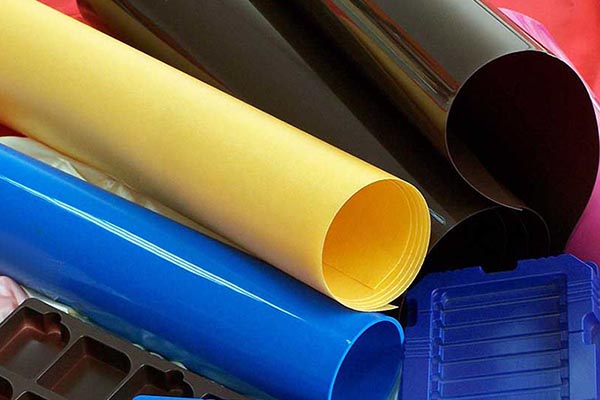 ---
HIPS sheet performance parameters
| | |
| --- | --- |
| Density | 1.04g/cm |
| Tensile strength | longitudinal ≥ 26MPa; transverse 24 ≥ MPa |
| Guard strength (without notch): | 18KJ/m2 |
| Heated size change (no horizontal) | <4% |
| Vicat Softening Temperature: | 90℃ |
---
What types of HIPS sheets can be produced?
DESU can produce HIPS conductive sheet, semi-conductive sheet, anti-static sheet, color sheet, printed sheet, permanent anti-static sheet, high gloss sheet, matte sheet, high toughness sheet, antibacterial sheet, high barrier sheet, transparent sheet, flame retardant sheet, UV protection sheet, laminated sheet, etc.
---
Main Advantages
Low static electricity generation, suitable for packaging products that require low static electricity.
Easy to vacuum forming, and the product has good anti-attack performance.
It has good hygiene and can directly contact with food without producing harmful substances.
Easy to color processing can be processed into different colors to produce sheets of different colors.
Good hardness, this kind of sheet material has better hardness than other sheet materials of the same thickness. After thermoforming, it can be used as a hot and cold drink cup.
It meets environmental protection requirements and can be recycled and reused. When its waste is incinerated, it does not produce harmful substances that harm the environment.
---
Application of HIPS Sheet
Due to its convenient manufacturing and low cost, HIPS sheets are widely used in many daily life and industries. The main application markets include packaging, disposable products, electrical packaging, toys and entertainment products, construction products and decorations. The biggest application of HIPS is packaging, especially in the food industry.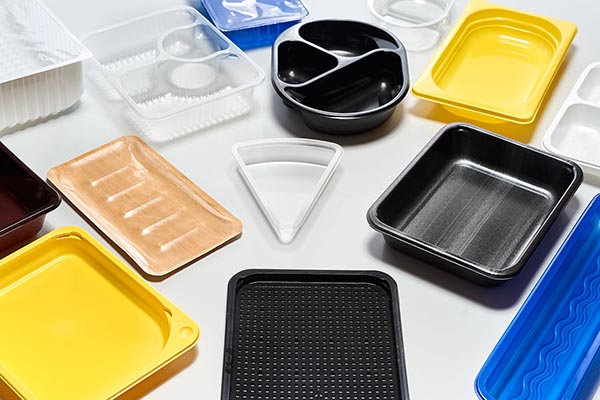 ---
Customize Various Colors
DESU can customize HIPS plastic sheets of various colors, such as black, white, colored, transparent, translucent, natural, etc.
---
Export to The Global Market
The thermoforming HIPS plastic sheets we produce are exported to global markets such as Southeast Asia, North America, South America, Europe, Africa, Middle East, Central Asia, Oceania, etc. We have sufficient production capacity to meet the needs of a large number of orders. At the same time we promise to provide the best price and the most reliable quality in the Chinese market.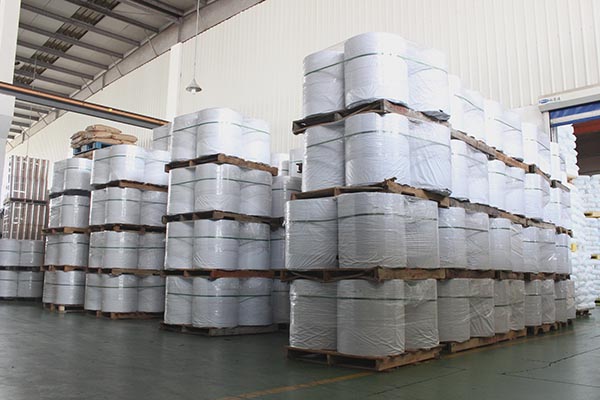 ---
Purchase Notice
| | |
| --- | --- |
| MOQ | 5 tons |
| Payment methods | T/T, L/C, D/P, D/A, O/A, Western Union, MoneyGram, Cash. |
| Monthly production | 3000-5000 tons |
| Delivery time | 7–15 days |
| Port | Shanghai\Ningbo |