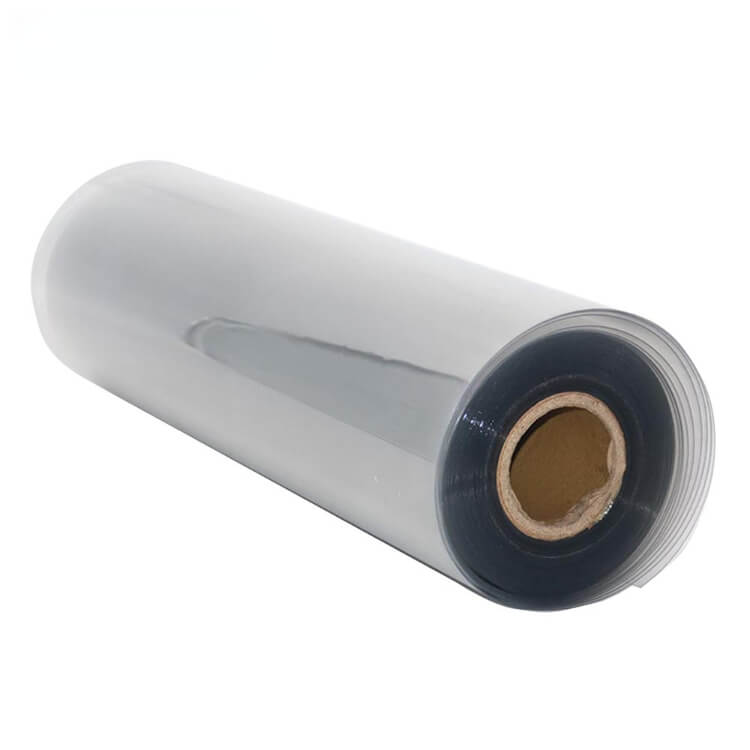 Brand: DESU
Origin: Shanghai, China
Width: 300-1400mm
Barrier material: PET plastic sheet roll
Processing methods: Lamination / Multilayer co-extrusion
Thickness: 0.2-2.0mm
Weight: 50-150kg/roll
Shape: Roll/Sheet
Color: Transparent/Custom color
MOQ: 5tons
Description of 0.2~2mm PET plastic sheet roll
0.2~2mm PET plastic sheet roll is a general-purpose thermoplastic in the polyester family. PET plastic sheet has high stability, excellent mechanical strength and good creep resistance.
It is commonly used in food processing machinery due to its low hygroscopicity, low thermal expansion and chemical resistance. Especially the production of fruit blister packs and disposable food containers.
0.2~2mm PET plastic sheet roll have excellent fire resistance and they are self-extinguishing. PET plastic sheet roll is safe for food packaging, it is highly resistant to chemical agents and weathering. PET does not require pre-drying and can be thermoformed quickly, saving time and energy.
Advantage of 0.2~2mm PET plastic sheet roll
Degradable and environmentally friendly packaging materials, in line with food safety.
Good plasticity and easy processing. Suitable for die cutting, vacuum forming and folding.
Excellent clarity and brightness, excellent chemical and fire resistance.
High impact strength and breakage resistance, thermoformable without any pre-drying.
It is 100% recyclable, completely combustible and does not emit any toxic substances.
Types of 0.2~2mm PET plastic sheet roll
APET (Amorphous Polyethylene Terephthalate)
APET is a thermoplastic and environmentally friendly plastic product. Its side material and waste can be recycled. The chemical elements it contains are carbon, hydrogen, and oxygen like paper, which is a degradable plastic. After the packaging products made of this material are discarded, they eventually become water and carbon dioxide.
PETG (Polyethylene Terephthalate Glyco)
PETG sheet has outstanding toughness and high impact strength, its impact strength is 3-10 times that of modified polyacrylates, and it has a wide processing range, high mechanical strength and excellent flexibility, and is more transparent than PVC High, good gloss, easy to print and has environmental advantages.
GAG
GAG is a three-layer composite sheet. It is a three-layer composite sheet produced by co-extrusion of the middle layer APET and the upper and lower layers of PETG raw materials in an appropriate proportion. It is especially suitable for packaging boxes that need to be bonded by high-frequency heat sealing and glue.
Production process of 0.2~2mm PET plastic sheet roll
The main production equipment for 0.2~2mm PET plastic sheet roll are: crystallization tower, drying tower, PET foam extruder, die head, three-roll calender, and coiler.
The production process is: raw material crystallization-drying-extrusion plasticization-extrusion molding-calendering-setting-winding products.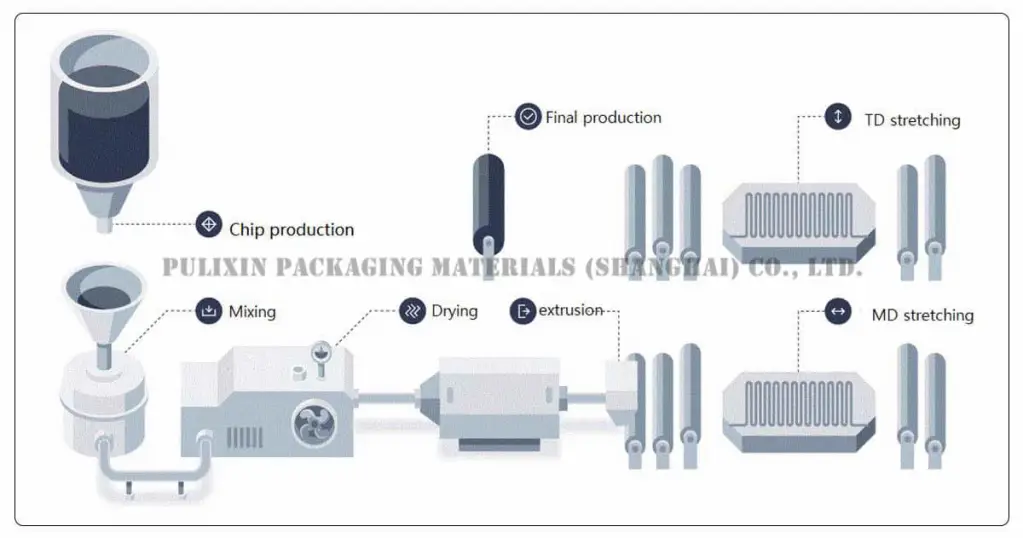 Application of 0.2~2mm PET plastic sheet roll
Desu produces 0.2~2mm PET plastic sheet roll which can be used to make food trays, toy packaging, electronic chip packaging boxes, etc. through the thermoforming process.

Introduction manufacturer's of 0.2~2mm PET plastic sheet roll
Desu Technology (Shanghai) Co., Ltd. is an enterprise specializing in the production of thermoforming plastic sheets. It is located in Nanhui Industrial Zone, Pudong New District, Shanghai, China, covering an area of more than 10,000 square meters.
It mainly produces and sells rigid plastic sheet rolls such as PET, APET, GAG, PETG, PS, PP, HIPS, PVC, etc. It has several advanced plastic sheet production lines with an annual output of more than 10,000 tons.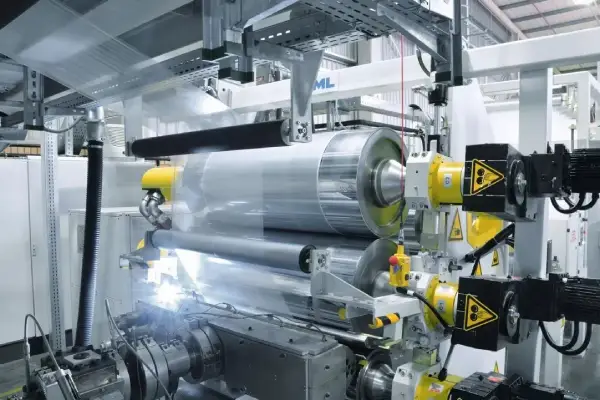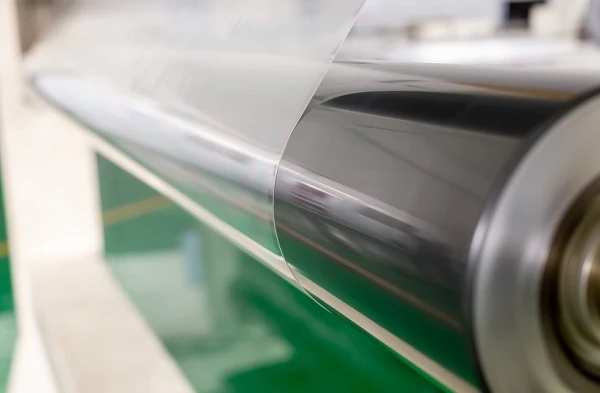 We can customize pet plastic sheet rolls of different colors and sizes according to your needs. It can also be customized produce transparent PET sheet, UV-resistant PET sheet, color PET sheet, EVOH composite PET plastic sheet, PETG sheet, laminated PET sheet, etc.
This is our plastic sheet roll production process video, if you want to know more information can directly consult us or leave us a message.
1