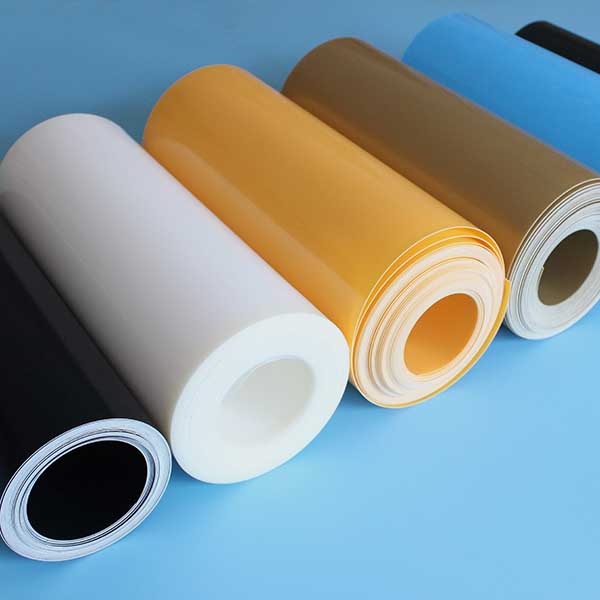 Specification
Product name: food grade PP plastic sheet roll
Brand: DESU
Origin: Shanghai, China
Width: 300-1400mm
Thickness: 0.2-2.0mm
Weight: 50-150kg/roll
Color: Clear, Natural, White, Black, Colorful, Customized according to needs
Molding Process: Thermoforming Vacuum Blister Forming
MOQ: 5 tons
---
Introduction
PP is a member of the family of environmentally friendly polyolefins, PP plastic sheet has low water absorption and excellent chemical resistance, light weight, high strength, and is an excellent FDA food grade plastic. Polypropylene sheet has good contact clarity and resists deformation at lower gauges, making it a favorite in applications that require heat sealing, such as packaging boxes.
Characteristics of PP plastic sheet
Excellent light transmission, good gloss
Eco-friendly and recyclable
Superior corrosion resistance, heat resistance
Safe and FDA Compliant
High strength and toughness, low moisture absorption
Good electrical stability and stable dielectric properties
Easy to process, can be dyed in different colors according to demand
PP sheet roll parameter
| | |
| --- | --- |
| Product Name | PP Sheet, Polypropylene Sheet, Rigid PP Film. |
| Composite Type | PP/EVOH/PE, PP/EVOH/PP, PP/PE, etc. |
| Shape | Roll/Sheet |
| Thickness | 0.2~2.0mm |
| Width | 300~1400mm |
| PP Roll Diameter | ≤38 inch |
| Packing | PE film inside + kraft outside+pallet (paper tube diameter: 76mm, thickness: 10mm) |
| Quality | 100% virgin |
| Color | Clear, Natural, Black, White, Color, Customized according to needs. |
| Surface Treatment | Matte, Glossy, Flocked. |
| Performance | ESD: Anti-static, Conductive, Static dissipative. Corona; Printing; Coating; EVOH; Waterproof; etc |
| Processing technology | Thermoforming Vacuum Blister Forming, Die cutting. |
| Hardness | Rigid / Semi-rigid |
PP plastic sheet production process
Raw material pre-crystallization treatment – heating, transporting and compressing the material with an extruder – the material is dispersed and mixed, the solution is homogenized, and then input to the filter with a stable pressure and flat extrusion die – solution filtration – solution homogenization and stable pumping – co-extrusion distributed homogeneous layering – the solution is evenly divided in the die head, quantitative and stable extrusion – die forming – three-roll sheeting, cooling, shaping – cutting waste edges to the required width size – natural cooling and conveying the sheet.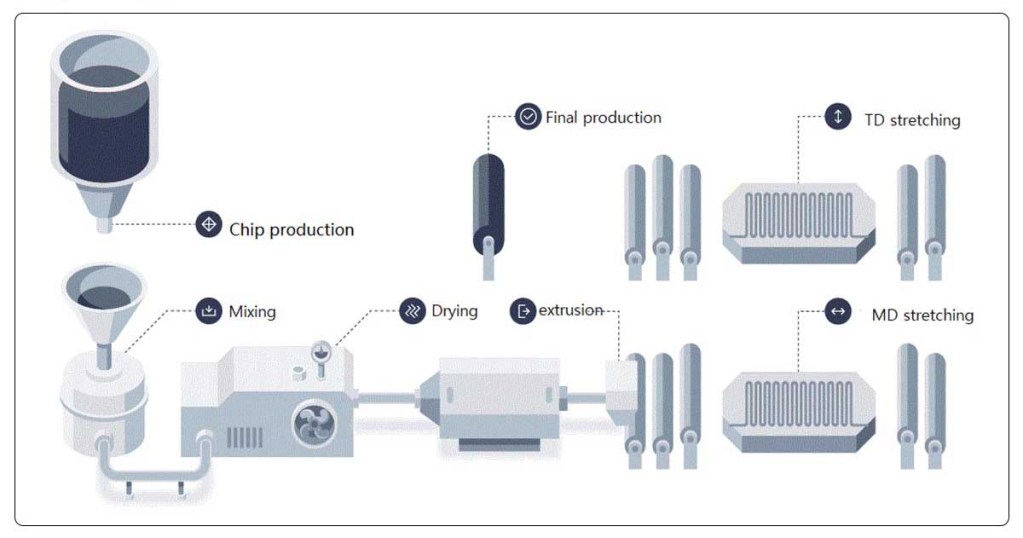 Application
Due to its high tensile strength, high temperature resistance and corrosion resistance, polypropylene sheet is widely used in the industrial field to produce acid and chemical tanks, sheets, pipes, returnable transport packaging (RTP), etc.
PP plastic sheets can be made into medical packaging, food trays, food packaging boxes, etc. through the thermoforming blister process.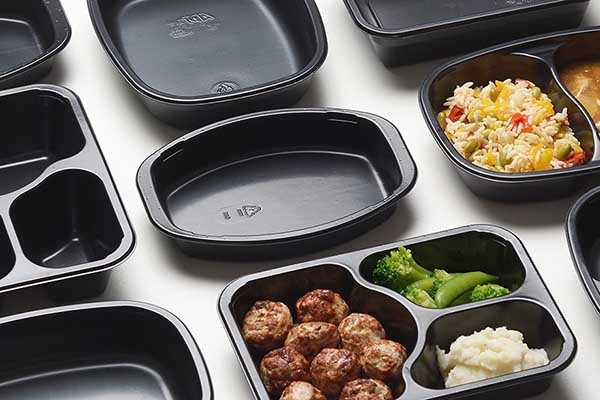 Why choose us
DESU is an excellent plastic sheet manufacturer in China, specializing in the production of PP/PS/PET/EVOH composite sheets and other plastic sheets. We use 100% pure raw materials and provide quality assurance. We have multiple factories, multiple production lines and strong production capacity, which can meet the needs of large quantities and deliver on time. If you are looking for a reliable partner, you are welcome to contact us anytime, we can provide you with free samples.