Today, a Vietnamese customer came to Desu for a visit. Our sales manager, technical manager and boss all participated in the customer reception. We value the arrival of every customer.
Customer background
The customer had business contacts with us during the epidemic, but it was always a small order. After the global epidemic opened up, the customer's business gradually picked up and received a large order, which required more PET plastic sheet. Plastic sheet rolls, the customer is more inclined to us after many comparisons. In the past, he found that although our product price is not the cheapest, our product quality is better than that of ordinary plastic sheet rolls at the same price. Plastic sheets are better. Therefore, he decided to visit our factory on the spot and carry out the next step of cooperation negotiation.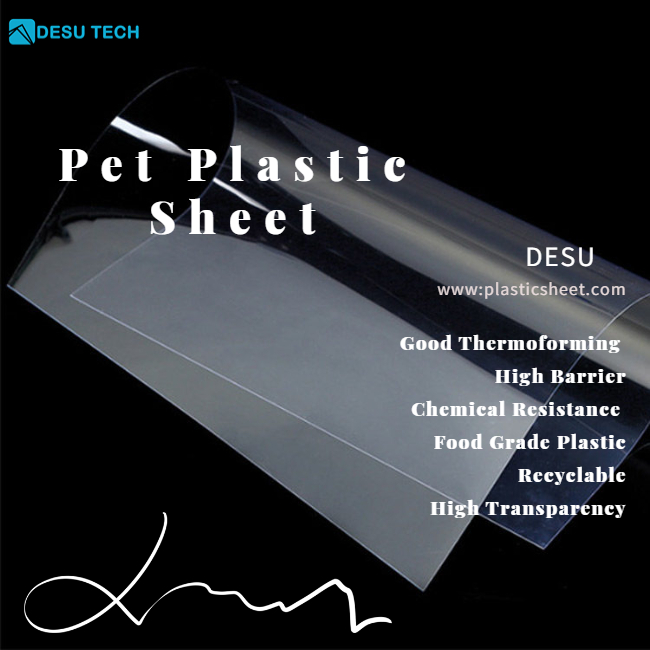 PET Plastic Sheet Roll
Pet plastic sheet roll is made of Polyethylene Terephthalate (PET) plastic.
The Pet plastic sheet roll is lightweight, strong and impact-resistant. It is often used in food processing machinery due to its low moisture absorption, low thermal expansion, and chemical resistant properties.
Pet plastic sheet roll is commonly used for food, electronics and pharmaceutical packaging.
Workshop visit
Our sales arranged the customer's visit and meeting process early. Our sales manager and technical manager accompanied the customer to visit our PET plastic sheet roll production workshop. The customer is very satisfied with our 5s modernized production workshop, and the whole workshop is clean and tidy. , The staff need to wear protective clothing after leaving the workshop to ensure that the production environment is always in a dust-free state.
Attend a meeting
After visiting the production workshop, we came to the meeting room. Our boss also attended the meeting. He attached great importance to the suggestions given to us by customers, and expressed his hope to share resources with customers, complement each other's advantages, and achieve a win-win situation. Customers are very satisfied with our company's service team and production strength, and also expressed their hope to share resources with us to achieve a win-win situation.
If you have needs for PET plastic sheet rolls or are interested in our related cases, you can contact us at any time, and our sales manager will answer them one by one according to your needs. Looking forward to your inquiry.