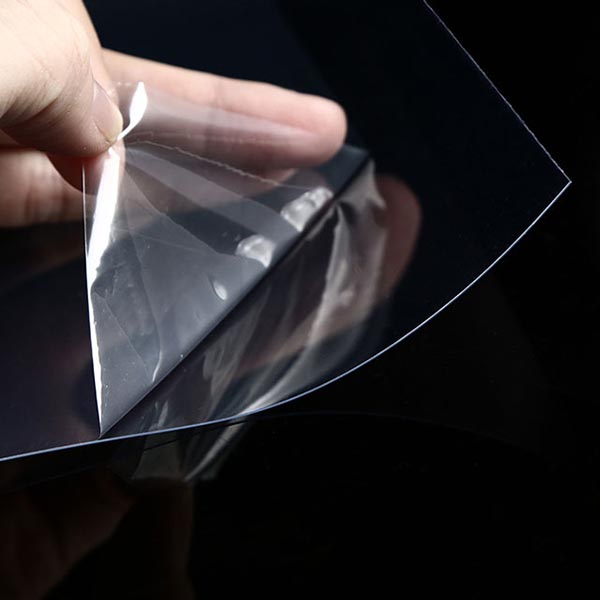 Specification
Brand: DESU
Origin: Shanghai, China
Width: 300-1400mm
Thickness: 0.18-2.0mm
Weight: 50-150kg/roll
Shape: Roll/Sheet
Color: Transparent
MOQ: 5tons
---
Introduction
PET/PE is a composite of two materials. PE refers to polyethylene, and PET refers to polyethylene terephthalate, which is the most common type of polyester resin, and is also the main component of polyester fiber.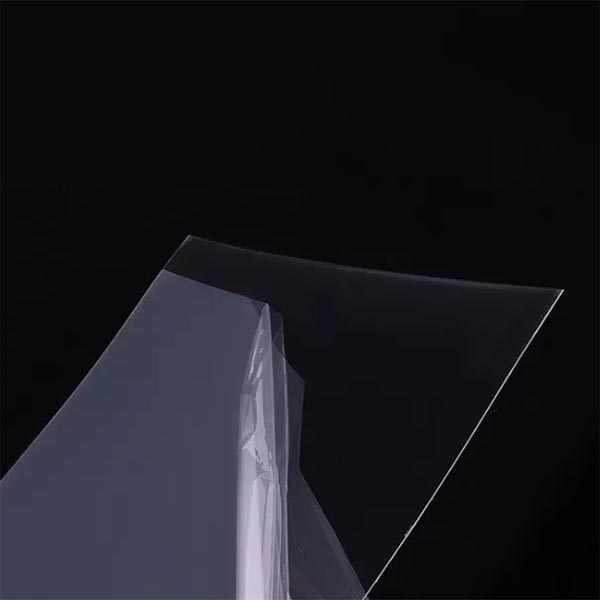 PET is a polyethylene terephthalate plastic, mainly including polyethylene terephthalate PET and polybutylene terephthalate PBT. Polyethylene terephthalate is also commonly known as polyester resin. It is a polycondensate of terephthalic acid and ethylene glycol, and together with PBT, it is collectively referred to as thermoplastic polyester, or saturated polyester. PET plastic sheet has high transparency, can block ultraviolet rays, and has good gloss. It is non-toxic, tasteless, safe, and has excellent gas barrier, water, oil and odor properties.
PE is a highly crystalline, non-polar thermoplastic resin. It has good chemical stability and can resist the erosion of most acids, alkalis, organic solutions and hot water. PE plastic sheet has good electrical insulation, low density, good toughness (also suitable for low temperature conditions), good stretchability, good electrical and dielectric insulation, low water absorption, low water vapor permeability, good chemical stability, Tensile resistance, non-toxic and harmless.
---
Advantages of PET/PE composite sheet
Has excellent mechanical properties
The PET/PE composite sheet has good heat-sealability because the surface layer still uses polyethylene material.
Has excellent adaptability
Has good barrier properties, air tightness, moisture resistance, heat resistance, anti-ultraviolet permeability and other properties
Has excellent commodity properties
Has excellent economy
Has excellent on-board performance
---
Application of PET/PE composite sheet
PET/PE composite plastic sheets are often used in the medical field. As medical packaging materials, PET/PE can greatly improve the shelf life of packaged drugs. Pharmaceutical packaging is an important part of the pharmaceutical industry, and packaging materials that directly contact medicines have an important impact on the quality of medicines and drug safety. PET resin has excellent physical and mechanical properties and good barrier properties. As a medical packaging material, it can ensure the long-term stability of the contained drugs. PE resin, also known as polyethylene, has excellent low temperature resistance, chemical stability, acid and alkali resistance. The use of PET resin and PE resin composite can improve the tensile resistance, abrasion resistance and barrier properties of packaging materials.
---
PET sheets can be laminated with PE film on one or both sides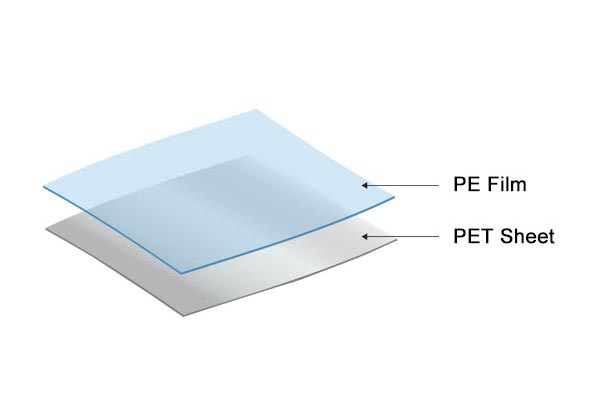 ---
Purchase Notice
| | |
| --- | --- |
| MOQ | 5 ton |
| Payment methods | T/T, L/C, D/P, D/A, O/A, Western Union, MoneyGram, Cash. |
| Monthly production | 2000-3000 tons |
| Delivery time | 7–15 days |
| Port | Shanghai/Ningbo |